Home decoration with LED lights is on the increase and this has much to do with the excellent features of LED lighting. They are energy efficient, flexible, and even various in shapes and designs. Now the increasing need of LED lights has made LED light manufacturers diversify the lights to satisfy more need in function and decoration. We have choices of decorative LED lights, ranging from LED string lights which are commonly used to wrap Christmas trees, LED bonsai lights, LED Christmas light, LED twig branch lights, etc.
Initially, LED lights are mainly used for illuminating the rooms and seldom have any decorative use. The wide use of LED lights in home decoration or holiday decoration shows our consciousness of friendliness and still artistic need that LED can offer us. Though a bit more expensive than traditional decorative lights, LED decorative lights are worth the money in sense of long term use. LED lights are more durable. Besides interior decoration, we can use LED lights for outside decoration.
As for decoration with LED lights, a lot of people still associate LED lights with Christmas. They use LED string lights during the holiday season to decorate home inside and outside. But once the season is over, the LED lights are tucked away in a corner until the next holiday season. LED decorative lights are not limited to the string lights and neither are made just for Christmas. Here are some different LED lights that we can use for home decoration all the year around.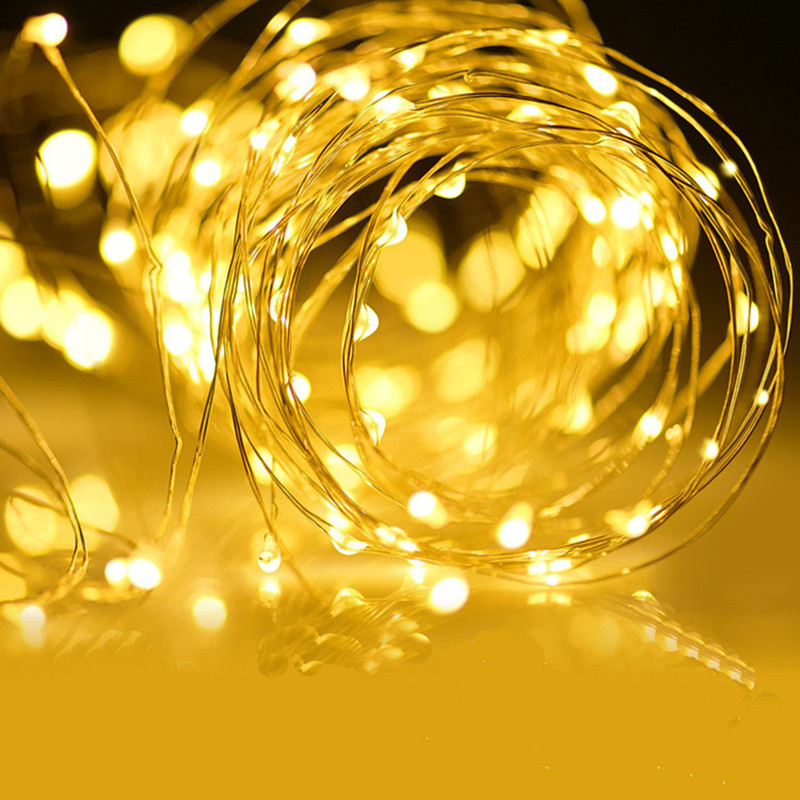 LED String Light
Most of us are familiar with LED string lights that are popular decorative lights for accenting Christmas trees. String lights can be used in other ways. For example, we can do a lot of DIY with the string lights. We can place mini string lights into some transparent bottle or use them to decorate our bicycle for special riding experience at night. We can wrap the trees in the garden with the lights for warm glow. Or make a lighted canopy with the string lights with some fabrics in our bedroom.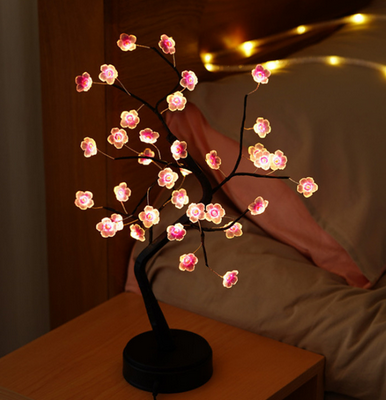 LED Blossom Bonsai Light
LED blossom bonsai light takes the form of flowers. It looks like the authentic flower very much. If we love bonsai yet can hardly find time to take good care of them, get the bonsai light and it can decorate our home as well as offer us nice view of flowers glowing and blooming at night. LED bonsai lights are battery operated, so it is safe to put into kids room, creating sweet atmosphere instantly.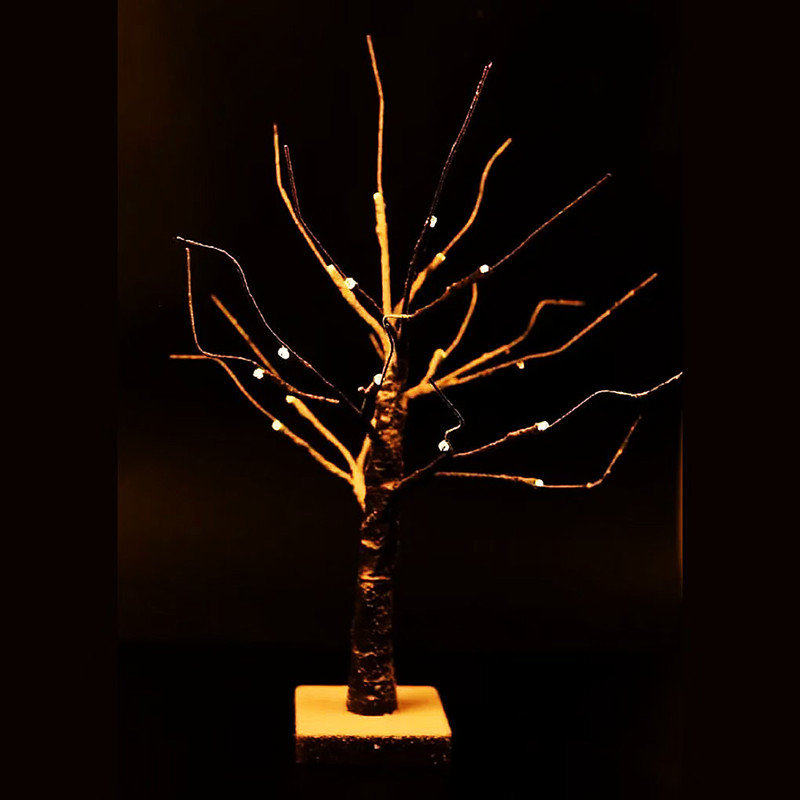 LED Branch Lights
Similar to bonsai light, LED branch light is the light with LEDs being added to some branches. They are the twig branches accented by mini LEDs that bring us a rustic vibe. Of course, if we have mini LED light, we can DIY similar branch light with some dried natural twigs.They are cost effective decoration.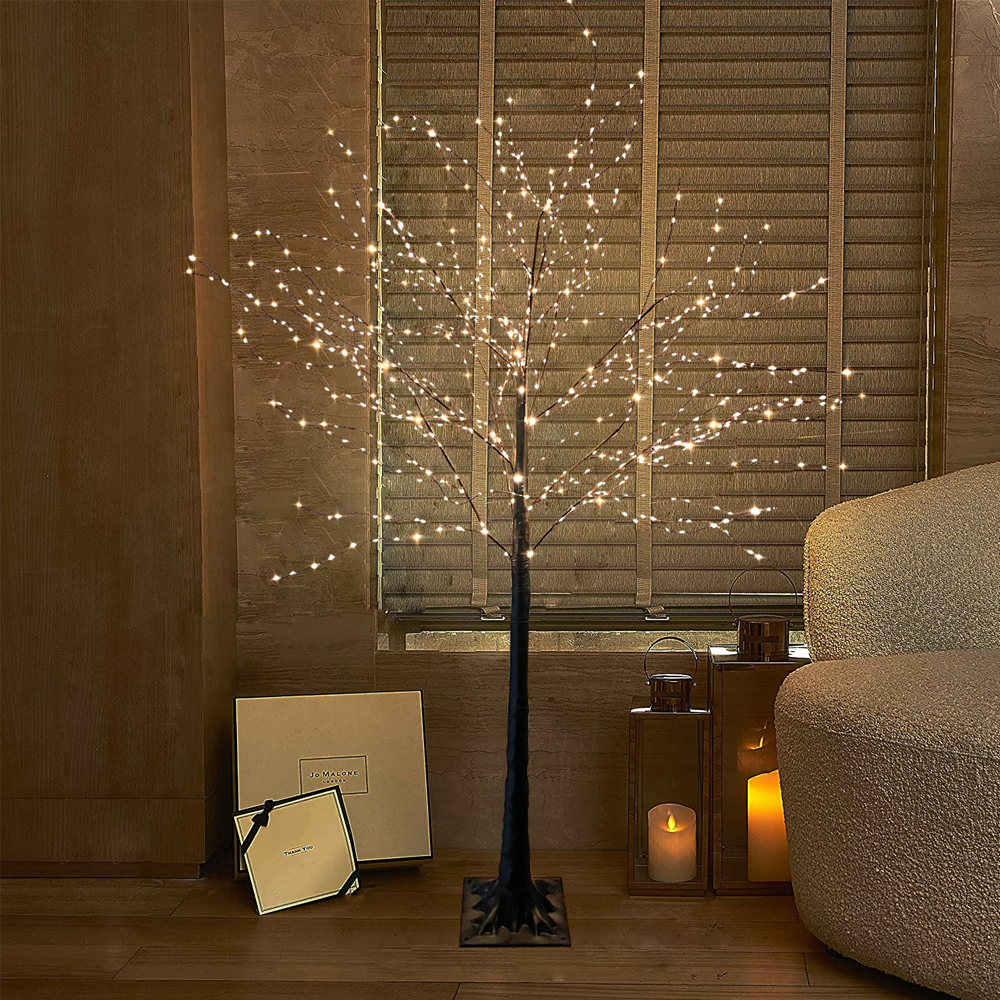 LED Tree Light
The LED tree light is artificial tree decorated by a plenty of LED lights. Most people love to use the LED tree light to replace the fake Christmas tree accented by several LEDs or substitute for authentic Christmas tree. It is light that can bring us holiday atmosphere all the year round.
---
Post time: Nov-15-2022